Fear of the Poor

Reference: Paul Bernstein, American Work Values: Their Origin and Development (Albany, NY: State University of New York Press, 1997), pp. 2, 102; Joe R. Feagin, Subordinating the Poor (Englewood Cliffs, NJ: Prentice-Hall, 1975), p. 17.
During the sixteenth century when many of the unemployed became "wanderers, vagrants, or vagabonds" they "struck fear into village and town as they wended their way on the road to nowhere..." The ruling and middle classes associated these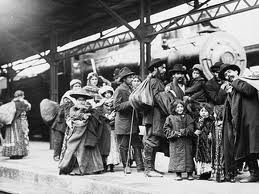 wandering labourers with crime and social disturbance. They were an underclass that was outside the normal social control mechanisms. They did not fit into the rigid social hierarchy and answered to no master. There were also occasional riots amongst the poor and this exacerbated the fear of revolt.

Reference: Lydia Morris, Dangerous Classes: The Underclass and Social Citizenship (London: Routledge, 1994), p. 2.
In 19th Century Britain "the lumpenproletariate, the street folk, the social outcasts, the residuum, and the dangerous classes" were still viewed with a mixture of fear, contempt and suspicion. And even in the 20th century welfare measures have been in part a reaction to this fear of the underclasses.

Reference: John Kenneth Galbraith, The Culture of Contentment (London: Penguin, 1992), p. 38.
Often poor people tend to congregate. This can happen because they live in areas where housing is cheaper or where the government provides cheap public housing. It can also happen where key industries move out of an area leaving many of the residents without jobs. The problem for those concerned with social order and protection of property comes when the poor are concentrated in particular neighbourhoods and when the opportunities for social mobility, "the solvent for discontent", are cut off.

Criminality

Reference: Tim Jones, 'Pressure Mounting for Public Inquiry into Bristol Riot', The Times, 5 April 1980; John Young, 'Anger over unemployment at root of Bristol riot, council chief says', The Times, 8 July 1980.
The unemployed are often portrayed as having criminal or delinquent tendencies. Whilst there may be a higher proportion of crimes committed by unemployed people than employed people, this is because criminals often do not have day jobs and juvenile delinquents do badly at school and find it difficult to get jobs. The stigmatising of all unemployed people as likely to turn to crime or drug addiction is unwarranted. However the unemployed sometimes make a convenient scapegoat. For example, police and public officials blamed the 1980 Bristol riot on unemployment and jobs discrimination against blacks. Those involved argued that the riot was against police harassment.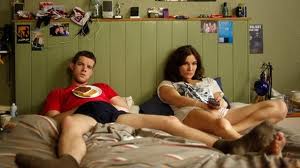 A number of studies have linked unemployment rates with criminality, delinquency, drug addiction and various forms of deviance. For example a World Health Organisation (WHO) report in 1975 stated:

Reference: Quoted in Milton Luger, 'Delinquency and Unemployment', Paper presented at the Unemployment and Crime, University of Sydney, 19 July 1978., p. 10.
The poverty and frustration caused by unemployment debilitates, predisposes to fatigue and apathy, engenders despair, and increases not only pyschological and bodily illness, but also crime, violence, drug abuse and other forms of deficient behaviour to which people resort when they reject society or are rejected by it.

Reference: Paul L. Wachtel, The Poverty of Affluence: A Psychological Portrait of the American Way of Life (Philadelphia, PA: New Society Publishers, 1989), p. 245.
Such views casts aspersions on poor and unemployed people as likely to turn to crime, violence and other deviancy. This is the basis of the fears associated with an underclass. The unemployed, who have plenty of time on their hands and resentments to match, are perceived as a threat to the society.

Madness

Reference: American Psychiatric Association, Diagnostic and Statistical Manual of Mental Disorders, fourth ed (Washington, DC: American Psychiatric Association, 1994), pp. 7, 22.
There is also a trend to stigmatise unemployed people as having mental problems, particularly those who are homeless. This has been reinforced by the use of unemployment as a symptom for some psychiatric disorders in the Diagnostic and Statistical Manual of Mental Disorders (DSM IV) published by the American Psychiatric Association. DSM IV states that a mental disorder is a condition that "causes clinically significant distress or impairment in social, occupational, or other important areas of functioning." In particular, occupational dysfunction is a symptom of schizophrenia.

Reference: Thomas Szasz, 'Idleness and lawlessness in the therapeutic state', Society, Vol. 32, No. 4 (1995).
In fact dissident psychiatrist, Thomas Szasz argues that Western societies have been using "psychiatric diagnoses to validate idleness as illness" since the nineteenth century. Szasz suggests that people are either producers or parasites and that schizophrenia is a label used to explain people who are idle and lazy and who want to lie in bed all day.

Reference: Education and Training Dept. of Employment, 'Special Intervention Programme (SIP) Tender Specification-Psychological Assessment & Intervention Services', (ACT/Illawarra Office: DEET Programs Business Unit, 1995).
The unemployed in Australia are also increasingly being given psychiatric labels. The Australian Labor Government introduced a system of privatised case management in 1994, that was continued by the Liberal Government when it came to power. It provides for psychological assessment of long term unemployed people who are perceived to have "low work motivation and negative orientations to labour market participation", who have "unrealistic work expectations", who have low self-esteem, who have become discouraged in their search for work, who have "poor presentation and grooming skills" or interpersonal difficulties such as shyness.

One of the options available to the welfare case manager who finds an unemployed person has such psychological problems is psychiatric referral. Indeed there is an incentive to do so as the case manager gets paid for each person they get into a job placement. Those that they cannot place can be removed from their case load by referring them to a psychiatrist to make room for someone with better prospects.