Shareholding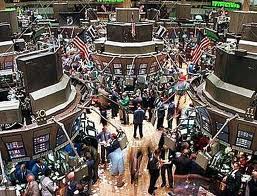 People in business circles see wider share ownership as essential for increasing the popular support for corporate-friendly free market government policies, since more people would then have an interest in seeing the stock market increase in value. This is a key reason for the corporate push for spreading share ownership, particularly through pensions and employee share-ownership schemes. Once people's savings are invested in mutual funds and their pensions are dependent on stock market movements, they become much more concerned about stock market movements.
Everyone should be free to experience the miracle of the markets… In other words, imagine America not just as a constitutional republic but as a vibrant shareholder democracy where everyone not only has a vote but also owns property… In a democratic capitalist system that succeeds in giving people access to capital, owners of capital and workers are not different people, but the very same people at different stages of their lives… I can't think of a better way to directly move capital from Wall Street to Main Street, and from the government to the people, than to allow each worker to become a saver, an owner, and indeed, a capitalist—with personal retirement accounts.
The European Commission is also keen to encourage shareholder democracy and to this end is seeking to harmonise corporate government codes in Europe to make it easier for laypeople to invest. Frits Bolkestein, European Commissioner for the internal market said in 2002: 'I want to have a European market in shares, a shareholder democracy, one share one vote.' Jean-Pierre Thomas, an investment banker and member of the French parliament, unsuccessfully promoted legislation 'to establish tax-subsidized personal pension funds in hopes of turning France into a nation of shareholders.'

US Groups Promoting Share Ownership (prior to the GFC)
Today there are groups and organisations promoting wider share ownership in various countries. The US-based Capital Ownership Group (COG) calls itself a 'virtual think tank' which 'works to broaden ownership to deal with the negative effects of globalization'. It is based at Kent State University and is funded by the Ford Foundation. It claims to be 'a non-profit network of professionals, business, labor and government leaders and staff, academics and activists on six continents'.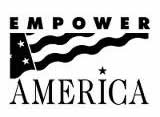 Empower America was founded in 1993 by corporate lobbyist Vin Weber and three high flying Republicans: Jack Kemp, a Distinguished Fellow of the Heritage Foundation had been Secretary of Housing and Urban Development for Bush snr; Jeanne Kilpatrick had been US ambassador to the UN; and William Bennet had been Secretary of Education for Reagan. Empower America funders included the Scaife and Olin foundations. It was chaired till 1996 by Steve Forbes, of the business magazine Forbes, and Donald Rumsfeld, current Secretary for Defence, was on the founding board. In 2004 Empower America merged with Citizens for a Sound Economy (CSE), set up by David Koch, to form FreedomWorks.

Kemp (pictured) claimed that in the New Economy 'almost half of all American adults are now participating in the new prosperity as shareholders of stocks and bonds or through their pension funds.' Rather than being the territory of elites, as they once were, he sees 'record numbers of women and young people and minorities' involved in the share market: 'Main Street is taking over Wall Street. It's exciting…. And when people have more than just their own paycheck – when they own a stake in something bigger than themselves – what they really own is a stake in America.'
Empower America described itself as 'bridging the gap between the array of think thanks that produce white papers on the public-policy debate and the actual enactment of policy.' In 2004 it merged with an anti-regulation corporate front group, Citizens for a Sound Economy, to form FreedomWorks which 'fights for lower taxes, less government and more economic freedom'. A key issue for Empower America and subsequently FreedomWorks is the replacement of Social Security by a scheme whereby each worker can invest a portion of their taxation deductions in the stock market to pay for their retirement.
The Shared Capitalism Institute was another US-based organisation promoting wider share ownership. It argued that this would 'result in a more inclusive and sustainable free enterprise system both in the United States and abroad'. It wrote policy papers and engaged in education and public relations activities to this end. Its president, Jeff Gates (pictured), called himself a specialist in 'ownership engineering' who advised 'in more than 30 countries' on privatisation, restructuring and corporatization.
In his 1998 book, The Ownership Solution, Jeff Gates argued that 'the central problem of capitalism is that it doesn't create enough capitalists' and that the widening gulf between the haves and have-nots creates alienation and cynicism and thereby threatens the viability of the whole free enterprise system. His solution was widening share ownership to give everyone a personal stake in the economic system. He claimed his book was 'making its way onto both liberal and conservative agendas, as well as the platforms of think tanks, philanthropic foundations, environmental groups, and international banks, among many other organizations.' Similarly Gates' second book, Democracy at Risk: Rescuing Main Street from Wall Street – a Populist Vision for the 21st Century (2000), made a similar argument and has been endorsed by people as diverse as Klaus Schwab, President of the World Economic Forum, and consumer rights advocate, Ralph Nader.