Astroturf - Social Media
Public relations firms also utilise social media in their campaigns. A single person or computer can post hundreds of comments on articles, blogs, Facebook, MySpace, Buzz, Twitter and YouTube, so they seem to be made by many people. In this way trends are created, support or opposition for products, people and causes are manufactured and perceptions of public opinion are manipulated.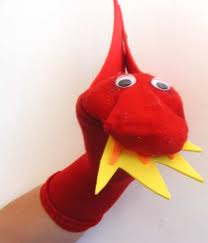 Such methods are used by retailers, corporations, government departments, conservative think tanks, and even the military. The fake identities have been called sockpuppets and they do not disclose the interests they represent but purport to be an independent member of the community.
Large and growing numbers of mercenaries are being hired to help twist the landscape of social media - to write rave reviews of products, post convincing spam, set up accounts on social networks, or perform other tasks. This gives their employers new ways to do everything from legally questionable marketing to outright theft.
Ben Zhao, an associate professor at the University of California, Santa Barbara calls this "crowdturfing'' - a combination of "astroturfing'' and "crowdsourcing.''
Examples
The Bivings Group was hired by Monsanto to promote pro-genetic modification messages online. The Bivings Group specialised in internet PR. An article on its 2002 website stated:
"there are some campaigns where it would be undesirable or even disastrous to let the audience know that your organization is directly involved … it simply is not an intelligent PR move. In cases such as this, it is important to first "listen" to what is being said online … Once you are plugged into this world, it is possible to make postings to these outlets that present your position as an uninvolved third party. … Perhaps the greatest advantage of viral marketing is that your message is placed into a context where it is more likely to be considered seriously.
For example, in 2002 two people led online attacks against a scientist who claimed native Mexican corn had been contaminated with genetically-modified pollen. A Bivings Group executive subsequently admitted that messages sent by one of the leading attackers were actually sent by someone "working for Bivings" or "clients using our services". Meanwhile the other leading attacker had a computer at Monsanto headquarters.
In another example, the American Petroleum Institute (API), in conjunction with a Nebraskan Senator's office, created fake Twitter accounts in order to promote a tar sands pipeline.
Enrolling Participants
People may be enrolled in such astroturf efforts as these advertisements s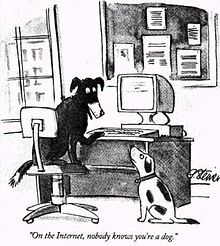 how:
Greetings. On this project we need providers that have large popular and authentic accounts on Twitter and Facebook, ability to get attention, spread buzz and divulge rumours quickly, many followers and friends who follow their posts with trust, and what we will pay for is an astroturfing grassroots campaign of criticism on Twitter and Facebook against a given large company that is misbehaving against ours.

The job requires you to have very good search skills and to find conversations online. You'll then take on a supplied persona and join in on the conversation. You'll have to be very clever and adaptive and if you don't know about a subject, then you'll have to learn how to sell yourself as authentic.
Creating Virtual People
Although these advertisements are for people, computer programmes can also create online personas, complete with backgrounds and histories:
Persona management: it's the construction of a program that allows what they've termed an operator. The operator has the ability from their computer screen to control multiple online profiles or personas. And from their one screen they can then get those particular people to engage in a conversation with each other; to engage in a conversation with real and legitimate people; and to undertake activities online that to the naked eye would look like a series or a number of people participating in an online conversation. A lot of detail and effort goes into ensuring that the personas look as real as any online person does; that would go as far as making sure that they have a digital footprint, which is essentially your history online.
One person who offers software to create online personas goes by the name of SharePro who runs a website named ES5.com: Penetrating Online Established Communities and demonstrates his software in YouTube (example). He says the software is easy to create and similar software is used widely on the internet. He claims that "software can take over online discussions and change their agenda without anyone in the online community noticing that their conversations are being manipulated".
Such software can help corporations to give the impression that there is wide support for their views, proposals and plans.
Human astroturfers can then be assigned these "pre-aged" accounts to create a back story, suggesting that they've been busy linking and retweeting for months. No one would suspect that they came onto the scene for the first time a moment ago, for the sole purpose of attacking an article on climate science or arguing against new controls on salt in junk food.
Links